Cassava guides distributed to partners for continue use of AKILIMO
The African Cassava Agronomy Initiative (ACAI) team handed over cassava guides to partners for continued use of AKILIMO at their organizations. Swahili and English-language cassava guides were distributed to all partners who attended the workshop recently held in Morogoro.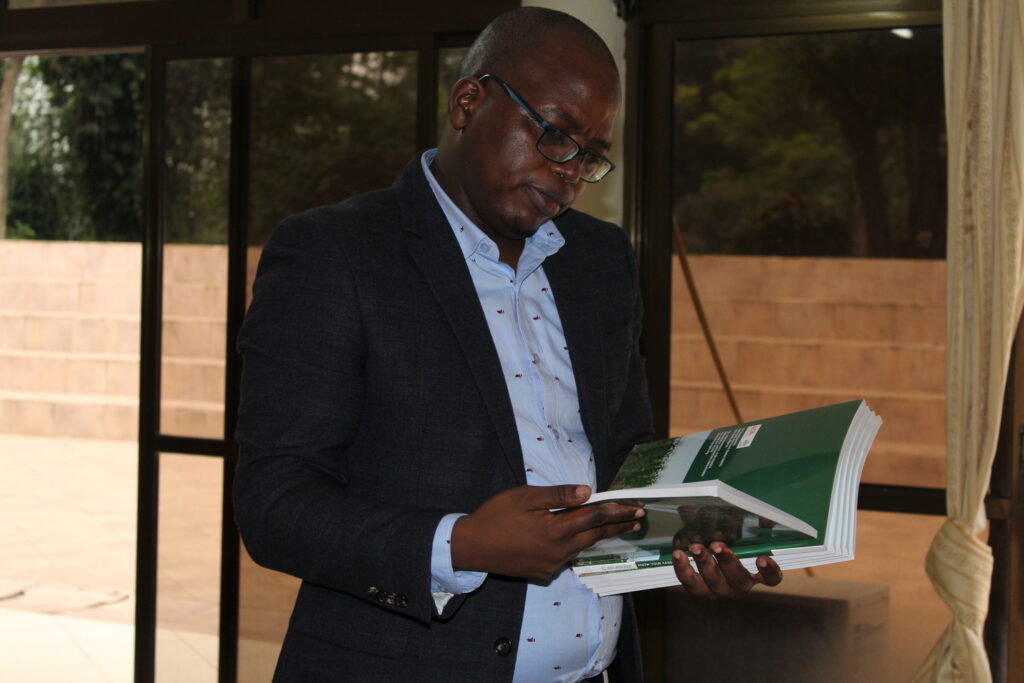 Cassava guides are books that contain several topics around the entire cassava value chain, including the use of digital tools such as the AKILIMO App for getting agronomical advice, the Nuru App for detecting and diagnosing cassava diseases, as well as the seed tracker, which is used for accessing improved cassava seeds. This allows partners to gain more knowledge, expertise, and skills that they can use when training farmers.
Speaking during the interview, the CEO of JV Biotech Enterprise Co Ltd and SG TACAPPA, Victor Vedasto, believed that this strategy is one of the easiest ways to make AKILIMO material accessible to farmers. "For instance, we, as TACAPPA, we had the task of establishing resource centers and we have managed to send these books to those centers where farmers are available, such as Mkata, Kitumbi, and Kwa Msisi." Victor noted
"In my opinion, this is an excellent idea. However, I would also recommend providing a soft copy so that everyone can access it and minimize photocopying costs, "Victor noted added.
Through the improved synergies from ACAI partners, which are aimed at supporting the strategy for AKILIMO sustainability in Tanzania, these books will facilitate cassava farming to be more productive, generating considerable income and food security for smallholder cassava farmers.
Joseph Rubuye, Kigoma Regional Agricultural Advisor, commented that cassava guides are very practical since they show pictures with excellent descriptions, noting that the content within will be easy for farmers to understand.
"These guides are very suitable for use for training, especially in demonstration plots, because they show how to weed and plant cassava cuttings." Even extension officers can benefit greatly from using it as a syllabus for cassava issues. "
Contributed by Hadi Rashid