AKILIMO Nigeria Association Appoints a New Board Member
AKILIMO Nigeria Association (ANA) paid a courtesy visit to High Chief Rashidi Adewolu Ladoja, former Executive Governor of Oyo State, on September 5th, 2022, at his residence in Ibadan. The visit is part of a plan to make sure that AKILIMO has a sustainable future after the ACAI project is done. This will be done by adding the former Governor to the Board of Trustees of ANA in Nigeria.
Dr. Thompson Ogunsanmi gave a short history of the ACAI Project and talked about what the project has done so far. He emphasized that Oyo State had mobilized the greatest number of cassava farmers. Thompson talked about the need to get more partners involved so that AKILIMO can be used in their businesses. He also talked about the need to improve access to the market, inputs, and credit. When the former Governor heard about AKILIMO and the need to use it more in Nigeria, he was very happy. Mr. Saburi Adekunbi talked about how AKILIMO tools reach a wide range of farmers. He said that the success rate for taking the tools and using them is 86%, with Oyo State having the best success rate.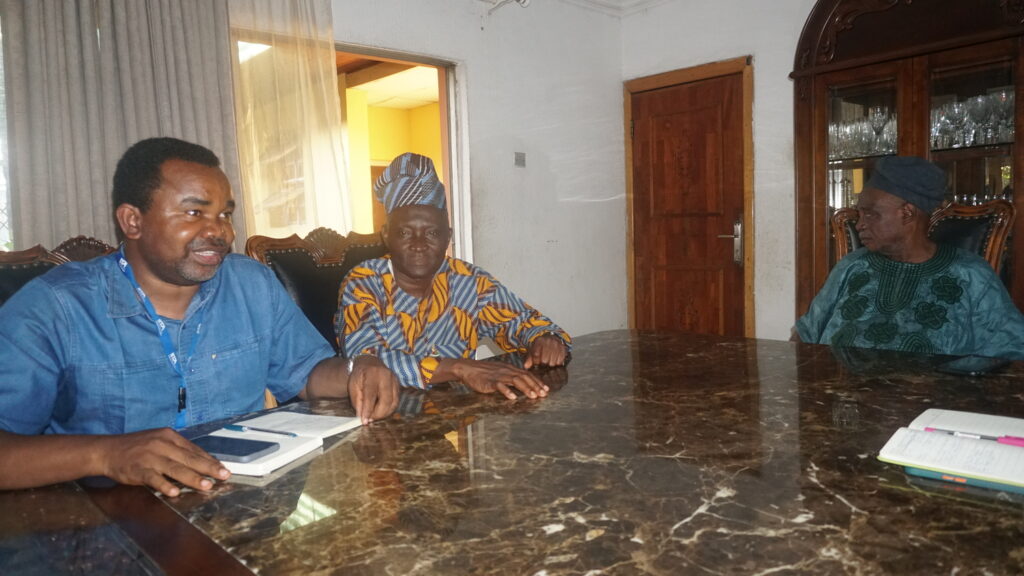 Mr. Samson Oguntoye, the head of ANA in Nigeria, stressed the importance of everyone working together to build on these successes. This could be accomplished by increasing farm productivity support. As a result, ANA seeks High Chief Ladoja's support as a member of ANA's Board of Trustees (BOT). Mr. Oguntoye says that bringing High Chief Ladoja on as a BoT member would be a big win for the continuity of AKILIMO and the sustainable use of all tools in Nigeria. This is because High Chief Ladoja has a lot of experience and knowledge as a farmer and former Executive Governor.
The visit was a success because Chief Rashidi agreed to join the board and promised to use his experience to help the association succeed. He also suggested that a board and a sub-board would help things run more smoothly. He mentioned several ways in which ANA can assist in providing better services. A meeting will be set up to discuss this further.