KOLPING FARMERS GROUPS PURCHASED FERTILIZERS FROM NOTORE
During the planning meeting for the year, the African Cassava Agronomy Initiative (ACAI) developed plans for partners to integrate their work to facilitate continued use of AKILIMO after the end of the ACAI project. To achieve this, several partners were consulted to know what they had to offer. Notore Chemical Industries Plc (Notore) and Kolping Society of Nigeria are two partners that offer complementary services that are relevant for the integration of AKILIMO into their respective business models.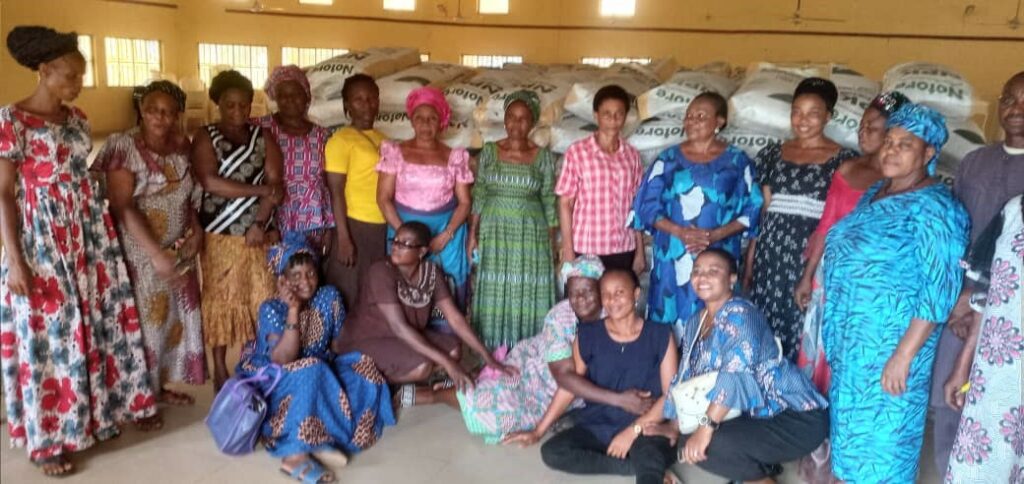 Notore is a vertically integrated agro-allied, chemicals, power, and infrastructure company that is engaged primarily in the production and sale of premium fertilizer products. Notore is committed to helping Nigeria and the African continent become self-reliant in food production and economic wealth while, Kolping Society of Nigeria is a faith-based Non-Governmental Organization (NGO) of the Catholic Church that promotes life-long faith, education and social action, within the context of integral human development.
According to the Regional Manager – Agronomy & Extension Services for the Southern Region (South West, South East & South-South) and Coordinator of Notore's activities on the ACAI Project, Mr. Samson Oguntoye, who confirmed the sale of 30 Mt (600 bags of 50 kg) of fertilizer to Kolping farmers, They purchased the fertilizers for the production of maize and cassava for the Umuomianta Woman Farmers' group, Isiala Ngwa North, Abia State. Such win-win situations are the main reason for the bundling of services. Seeing it happen is a dream come true for ACAI as a project.